Our Kids Martial Arts Programme Offers Exciting Instruction For All Ages
At BMS WooShoo, we are proud to offer students all across Wandsworth access to the highest-quality martial arts training and an incredible support system where everyone can thrive.
Our Kids Martial Arts programme includes age-appropriate training designed to help students of all abilities learn at their own pace and enjoy the sense of accomplishment that comes with every skill or technique.
Give your child the best chance to build physical, mental, and emotional success in no time. Just fill out the short form on your screen to get started today!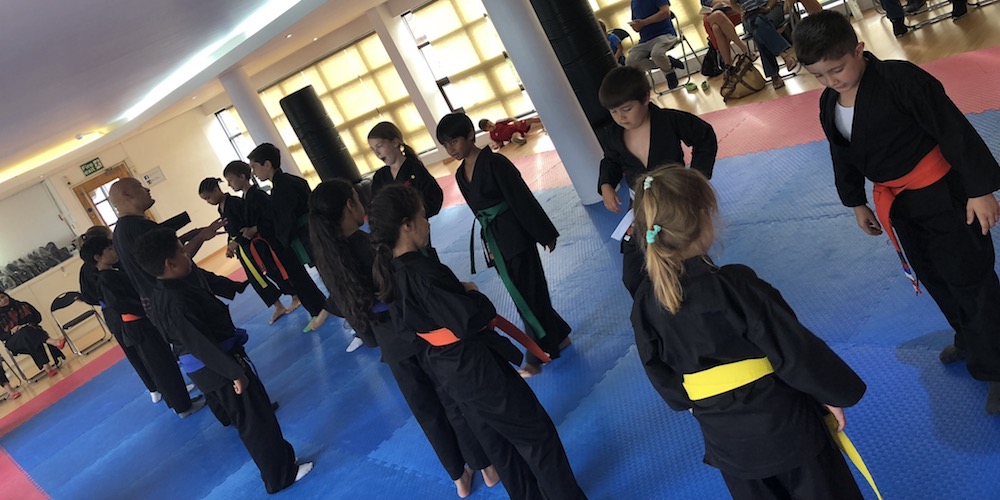 What Makes Our Kids Martial Arts Programme The Best In Wandsworth?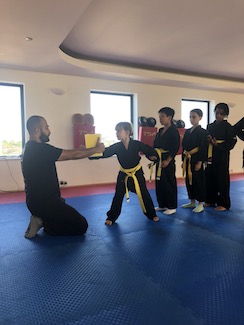 We are committed to helping every child feel proud of their accomplishments and stay motivated to train week after week. That's why our Kids Martial Arts programme is broken into two exciting systems that can help students of all backgrounds thrive.
Join us at BMS WooShoo in Wandsworth for:
Mini WooShoo Programme (Ages 3-5):
Your child's early development is vital to shaping their mentality and physical development for later in life. Our Mini WooShoo Programme is a detailed curriculum that improves basic motor and listening skills.
Our unique program develops skills such as teamwork, social development, self- discipline, self-confidence and much more.
To get the best results, classes are limited to 10 children and spaces are very limited, register today, start the difference.
WooShoo Elite Programme (Ages 5 – 7):
Our unique WooShoo Elite Programme gives your child the chance to explore their natural powers. Watch them increase in Fitness, Strength, Balance, flexibility, Confidence and Self-Esteem to help them enter society with more confident and enthusiastic outlook.
See the difference at School
See the difference at Home
Positive Start Programme (Ages 8 +) and family appropriate classes:
Our positive start programme uses easy and fun drills to help keep students focused, healthy and active. This programme covers all the basic martial arts skills, including stances, blocking and striking for self-defence. Both practical safety skills and mental life skills, offering your family an amazing introduction into the world of self-defence.
PLUS, In Our Kids Martial Arts Programme, Your Child Can Prepare For All Aspects Of Life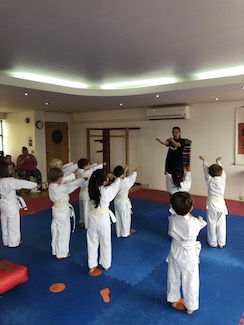 At BMS WooShoo, we're proud to offer high-quality martial arts training that equips students with a great set of physical tools. But above all else, we're dedicated to helping every student who walks through our doors prepare for any journey they take in life.
We work hard to help students all across our community learn tools like respect, discipline, and perseverance - skills that can serve them at home, in the classroom, and even into adulthood.
Join us in Wandsworth and give your child the chance to:
Develop leadership and teamwork skills
Enjoy a great sense of accomplishment
Take pride in the learning process
Establish effective conflict resolution skills
Don't Miss Out! Our Kids Martial Arts Classes Have Something For Everyone In Wandsworth!
Our team at BMS WooShoo is proud to help every child in Wandsworth kind success and your child could be next!
Just fill out the short form on your screen to get started with our Kids Martial Arts programme or to learn more about everything we have to offer!