Our Kids Martial Arts Programme Offers Exciting Instruction For All Ages
At BMS WooShoo, we are proud to offer students all across Wandsworth access to the highest-quality martial arts training and an incredible support system where everyone can thrive.
Our Kids Martial Arts programme includes age-appropriate training designed to help students of all abilities learn at their own pace and enjoy the sense of accomplishment that comes with every skill or technique.
Give your child the best chance to build physical, mental, and emotional success in no time. Just fill out the short form on your screen to get started today!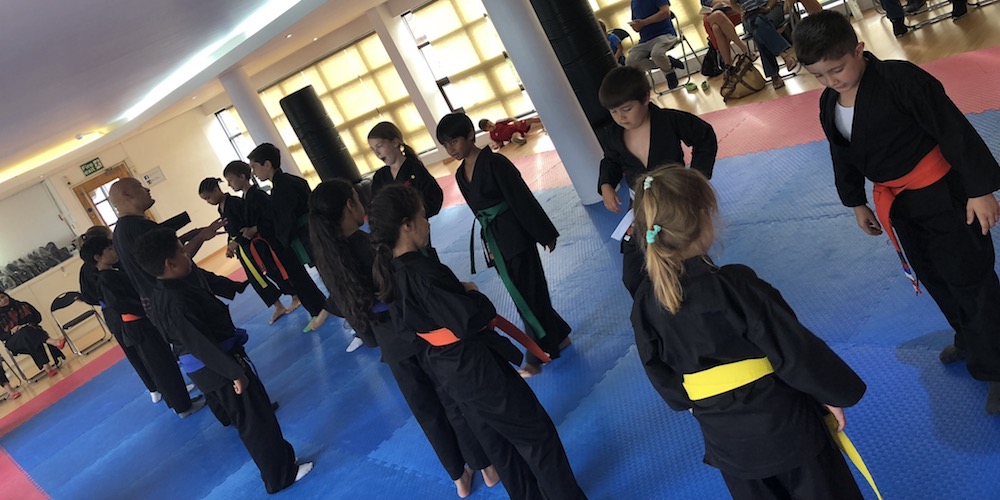 What Makes Our Kids Martial Arts Programme The Best In Wandsworth?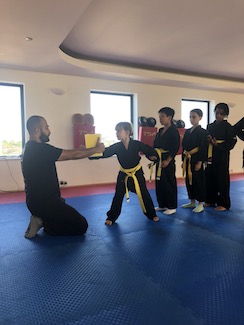 We are committed to helping every child feel proud of their accomplishments and stay motivated to train week after week. That's why our Kids Martial Arts programme is broken into two exciting systems that can help students of all backgrounds thrive.
Join us at BMS WooShoo in Wandsworth for:
Mini WooShoo's (Ages 4-6): Our most basic instruction, this program is the perfect way to start your child out on their martial arts journey. We're helping your little one learn the fundamentals of movements and balance while also introducing them to the values of teamwork and social development. From day one, your child can take on:
Increased body control
The ability to follow directions
Focus and attention to detail
Positive Start (Ages 7 and up): Whether your child is a Mini WooShoo's graduate or completely new to the martial arts, this program can help them learn new skills one step at a time and take on important tools like bully prevention and self-defense. Our Positive Start programme surrounds students with positive role models for an incredible experience. Your child can learn:
Effective punches and kicks
Speed, strength, and agility
Self-confidence in everything they do
Family Martial Arts: This programme is a great way to train together and have a blast! Click here to learn more!
PLUS, In Our Kids Martial Arts Programme, Your Child Can Prepare For All Aspects Of Life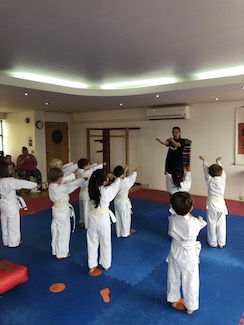 At BMS WooShoo, we're proud to offer high-quality martial arts training that equips students with a great set of physical tools. But above all else, we're dedicated to helping every student who walks through our doors prepare for any journey they take in life.
We work hard to help students all across our community learn tools like respect, discipline, and perseverance - skills that can serve them at home, in the classroom, and even into adulthood.
Join us in Wandsworth and give your child the chance to:
Develop leadership and teamwork skills
Enjoy a great sense of accomplishment
Take pride in the learning process
Establish effective conflict resolution skills
Don't Miss Out! Our Kids Martial Arts Classes Have Something For Everyone In Wandsworth!
Our team at BMS WooShoo is proud to help every child in Wandsworth kind success and your child could be next!
Just fill out the short form on your screen to get started with our Kids Martial Arts programme or to learn more about everything we have to offer!